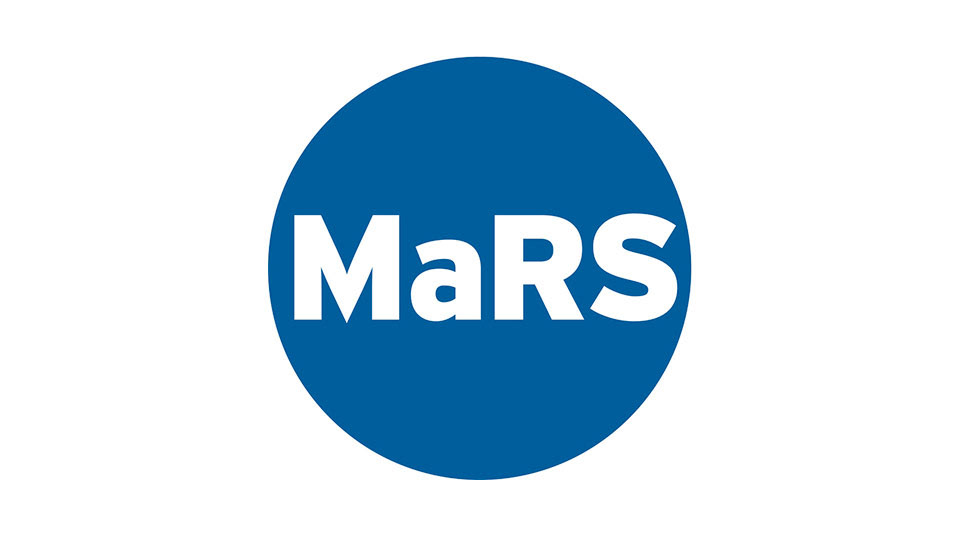 Opened in 2005, the

MaRS Discovery District

is a 1.5 million-square-foot research complex located in downtown Toronto. They believe that the quality of our future will be defined by our ability to innovate and work towards that with an extensive network of private and public sector partners to help entrepreneurs launch and grow innovative companies.  Much more than a startup incubator, MaRS aims to drive economic and societal prosperity by harnessing the full potential of Canadian innovation.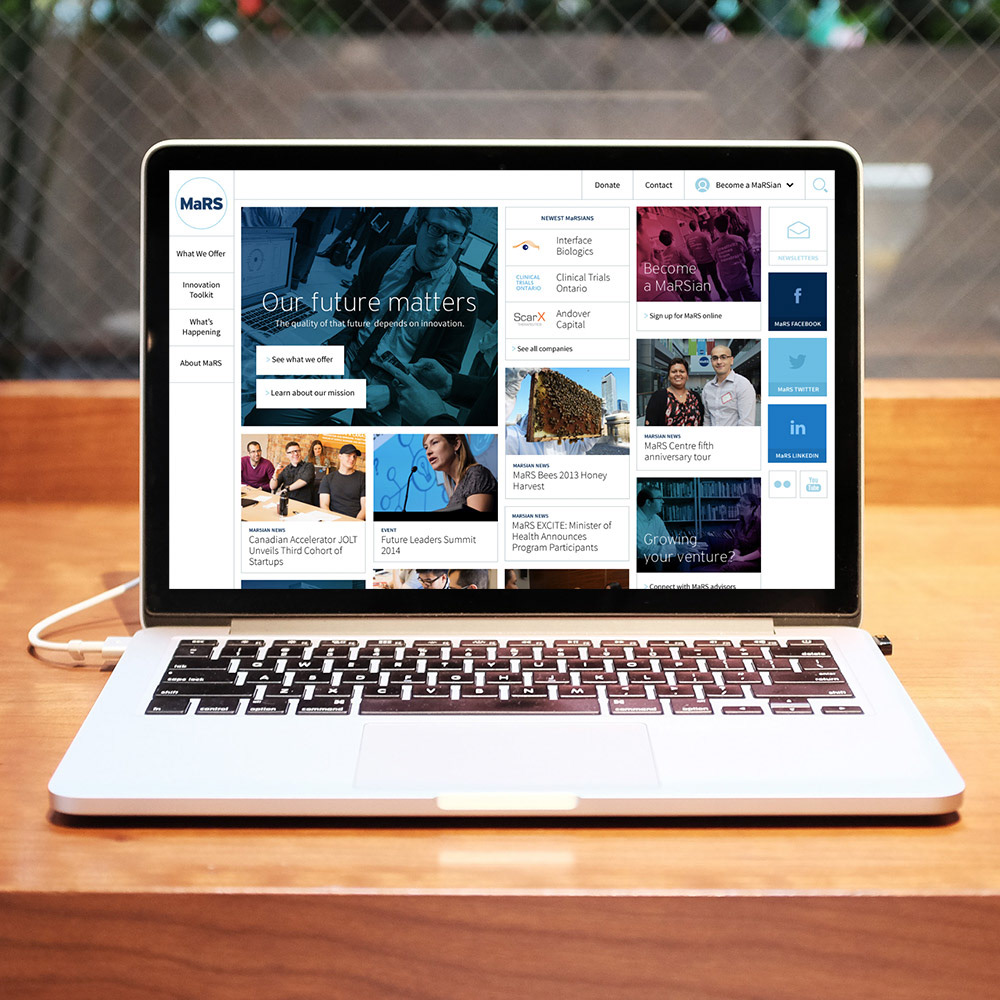 MaRS is a large institution with a broad range of programs and services and an even broader audience including government, industry and entrepreneurs.  Our research indicated that many of their

offerings weren't being utilized,

their digital presence was

difficult to navigate

and choked with information and most of the people we interviewed

couldn't say what MaRS did.
• Research
• Client Management
• Content Strategy
• Site Architecture & Workflows
• Interface Design
• Design Reviews
• Change Management
We began with
stakeholder interviews,
 speaking to employees, people who had received services from MaRS and people in appropriate industries who had chosen not to work with MaRS.  We then created a
prioritization framework
ranking their audience types and what their value propositions for each.  Knowing who we were talking to and what we wanted to say, we were then able to perform a
content audit
 of the 800+ videos and thousands of articles and move a lot of older, less relevant into archives.  We
simplified the site structure
, creating clear content paths for different audience types and
improved search
by implementing elastic search and simplifying their taxonomy which had hundreds of terms and keywords.  We created a
responsive template system
for their new CMS that rationalized all of their design needs into six basic template types that could be configured by editors as needed.  This gave them the flexibility they needed to create and maintain
 news feeds, document libraries, micro-sites, and an advanced workflow supporting different levels of authorship and administration.  Finally we created

governance plans

 to help MaRS communicate and manage the change internally.
The site was well received by existing audiences and with fresh content being continuously added added to the site, MaRS saw a
large and sustained traffic increase
over the next six months after launch.  With the new responsive layout their mobile traffic increase was especially pronounced. There was also a reduction in the number of support requests from external audiences trying to find resources and understand the services MaRS offered.