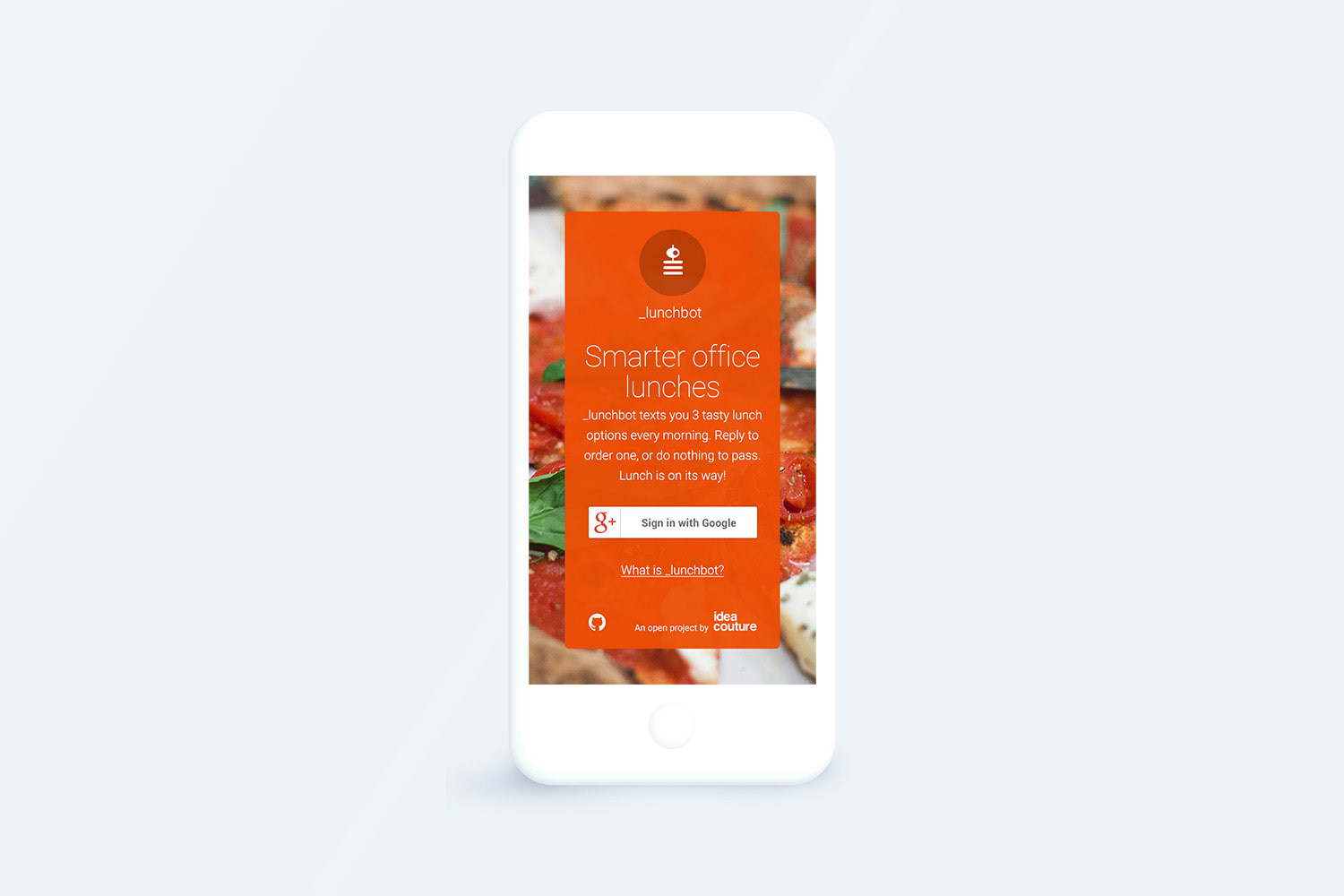 Before Uber Eats and Ritual, there was Bendybot and Lunchbot.  People at our company could simply put their phone number and credit card into the sign-up site and from that day forward they would be texted three lunch options everyday including cost and delivery time.  They could reply to the text message with 1, 2 or 3 and they would be notified when their lunch had arrived.  Delivery cost would be covered by the company.

These were prototypes that we sadly never got around to fully building out.  The concept was simple - a
mostly
interface-less app for getting smoothies and lunch delivered to you with as little fuss and expense as possible.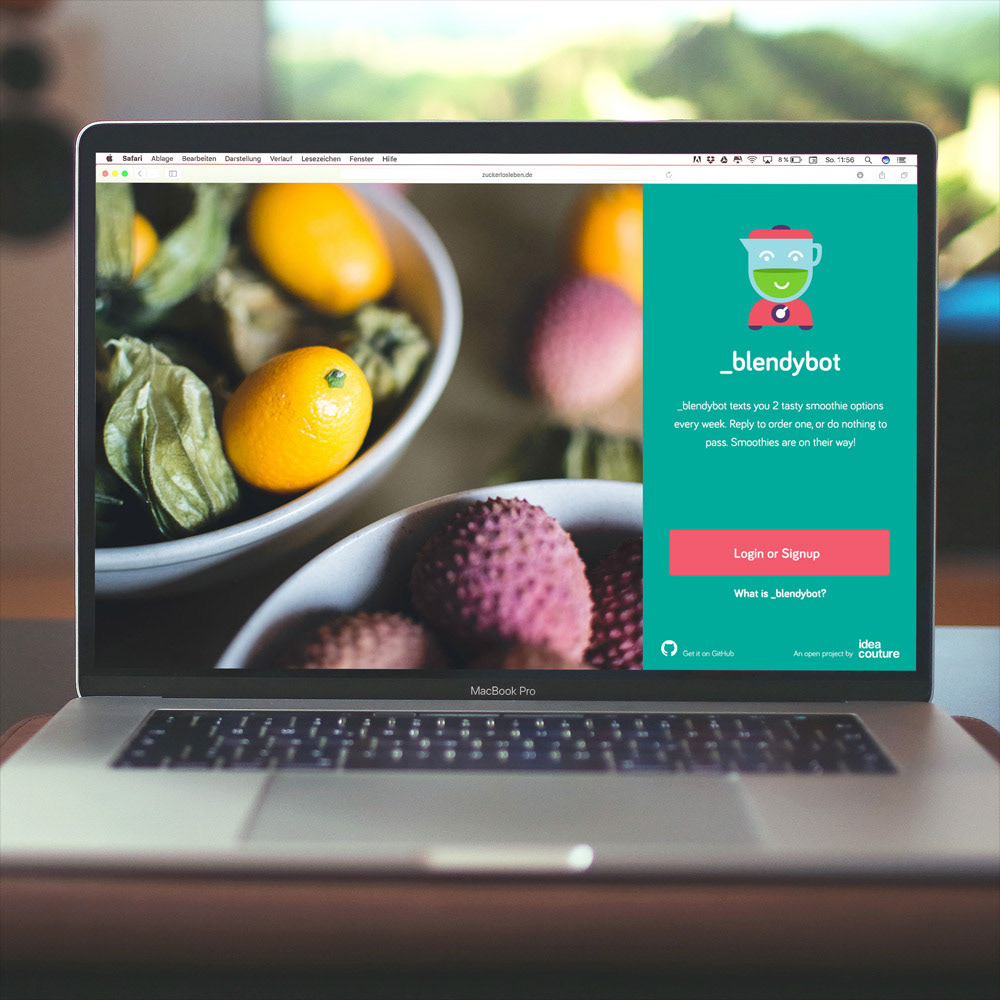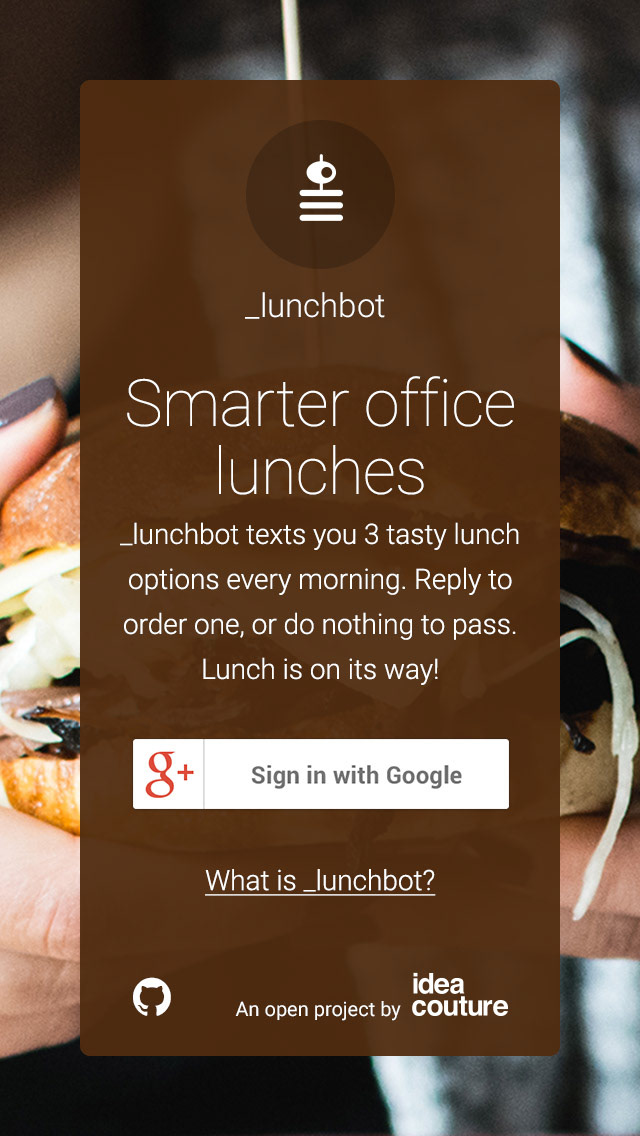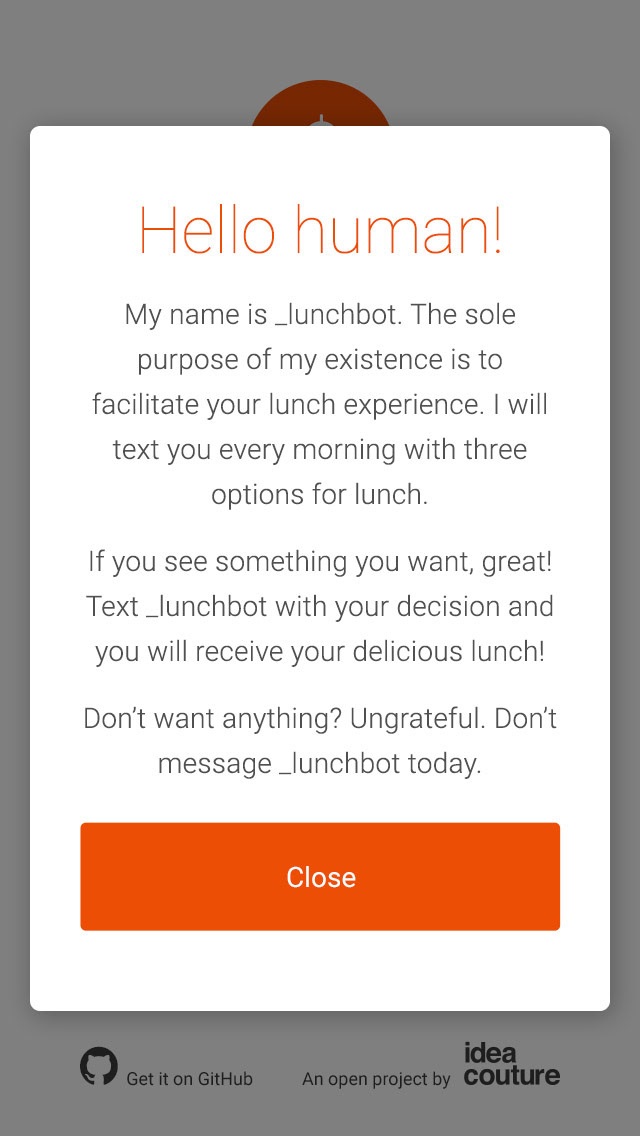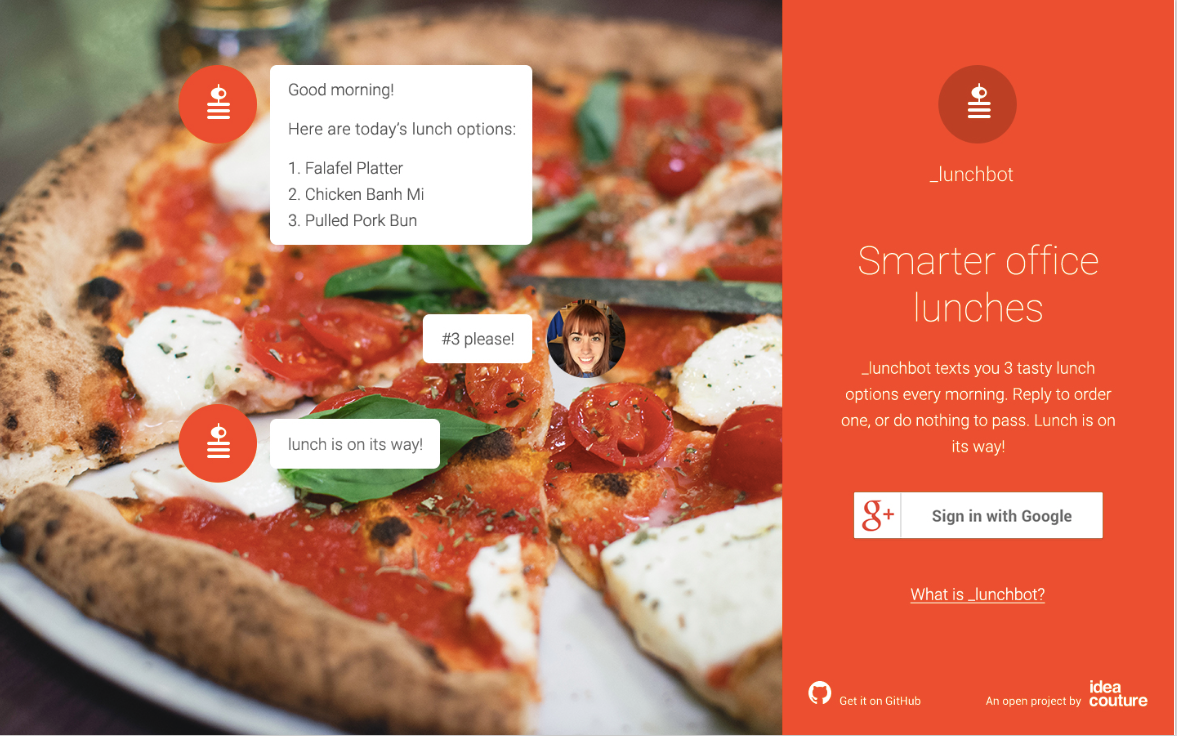 The apps only screens were for sign-up and administration, every other interaction was done through SMS, including support (if you didn't feel like walking upstairs to ask for help).  This was a really fun system to design and I wish we'd gotten around to making it.