You know how sometimes you want to build a taco empire but you work at a design Agency?  That's how Andrew Richmond felt but through the magic of the MethLab and the vision of agency founder Amin Todai, La Carnita was brought to life.

My Contribution
• Concept Collaboration
• Web Design
• Taco Sales
The Approach
You can read the full case-study at
onemethod.com/lab/lacarnita/
, but the short version is that we told some people on twitter that there would be tacos and they showed up to get'em.  Then they kept coming back and thanks to some brilliant design from Andrew Richmond, Matt Webb, Amin Todai, Fred Hon and others, a very cool brand was born.  Other than general helping with the concept and making tacos, my main responsibility was designing the first version of their site.  We wanted it to be responsive, cool, and useful.  No photos of people smiling and eating salad.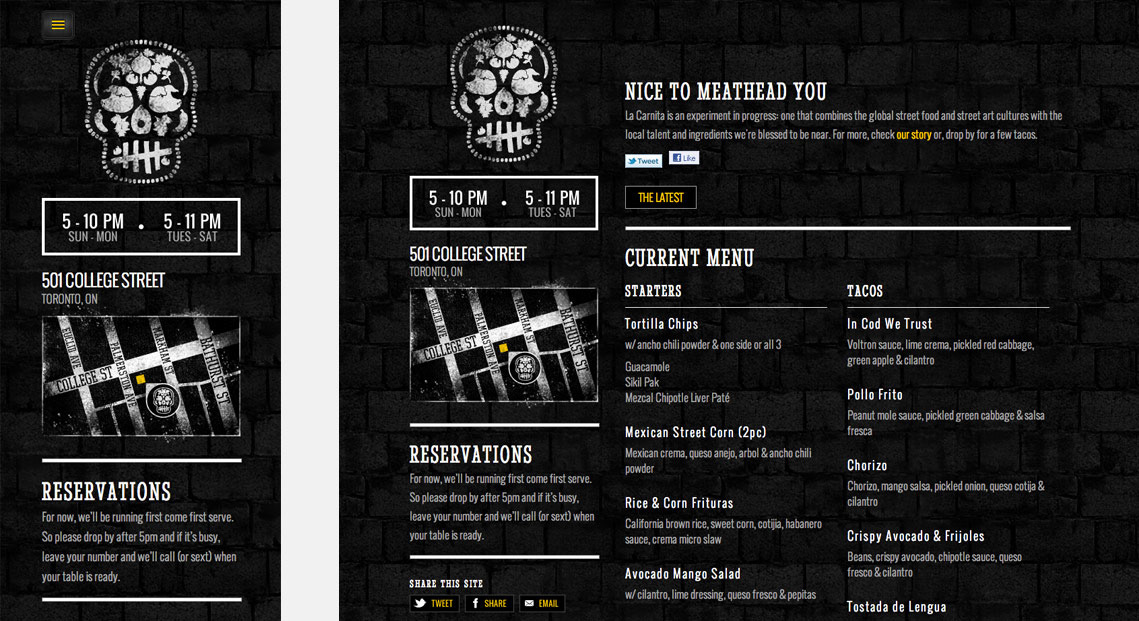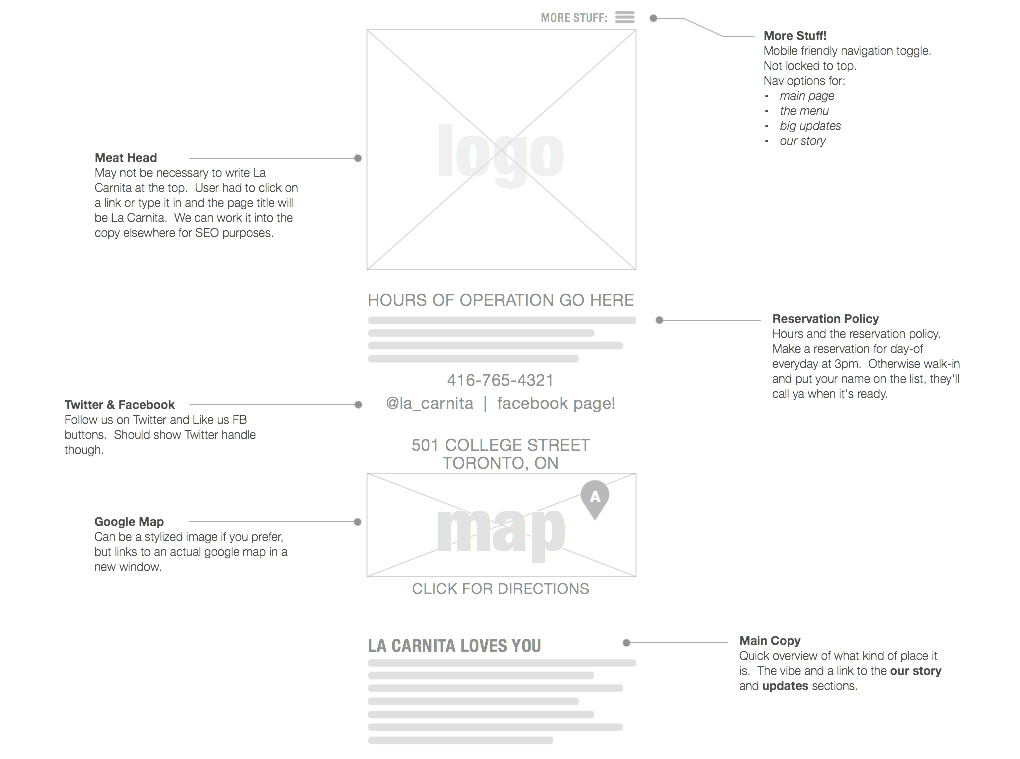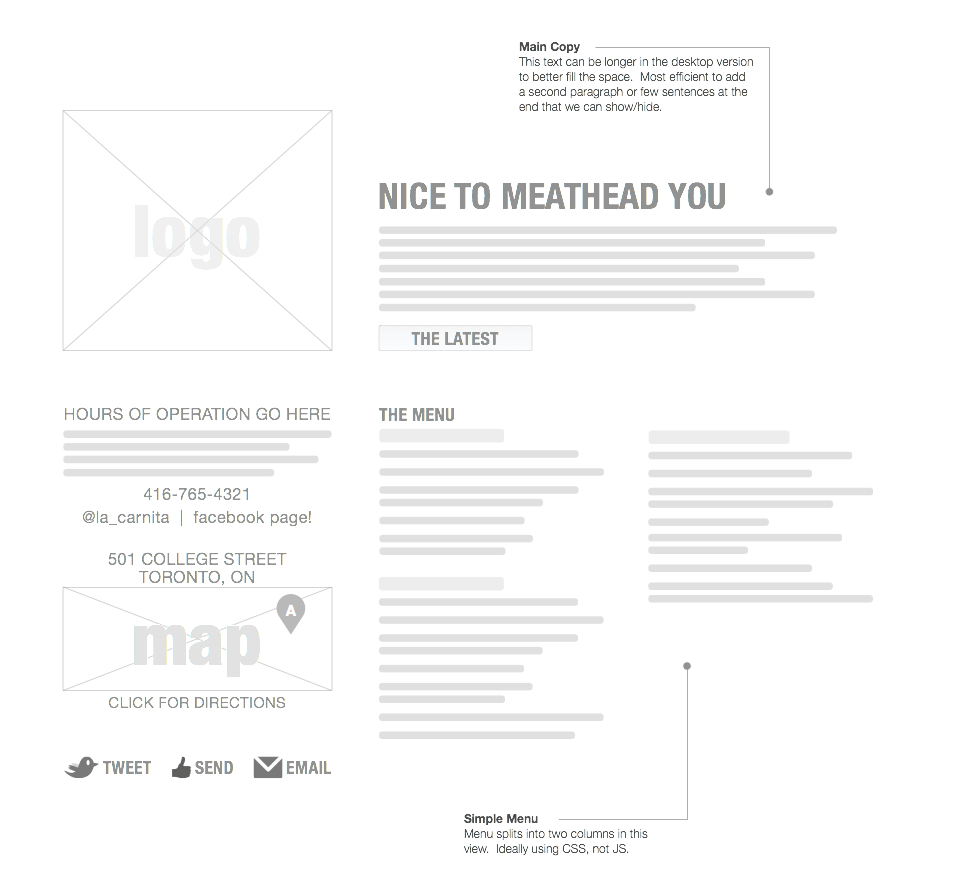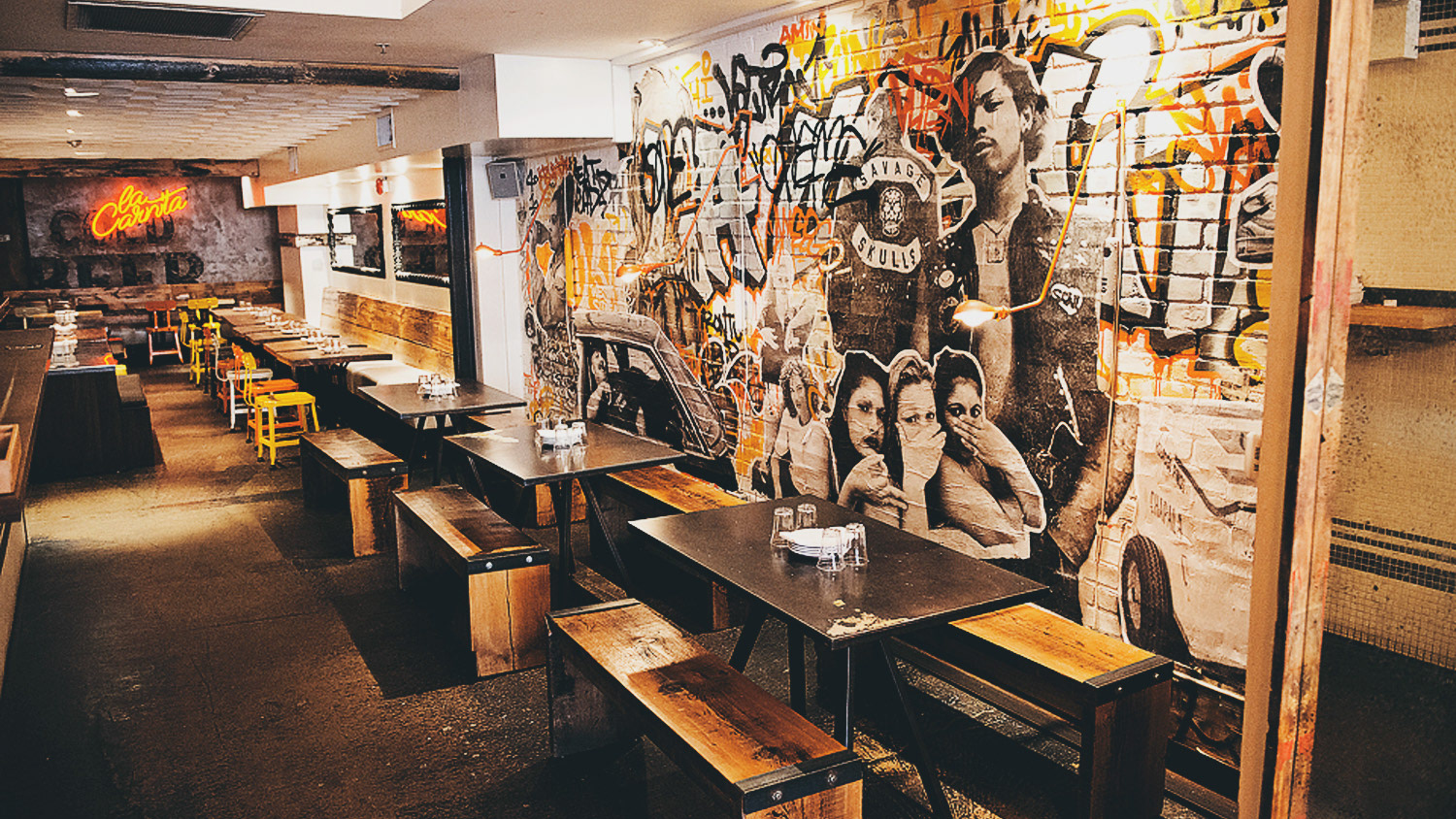 Results
If you haven't eaten there yet, I suggest you stop what you're doing and go.  Like, now.