Bougie is an extensible AI platform that works in the background to help people save money.  It is not a bot, and it is not a standalone app.  It is an AI service that can be integrated into any mobile banking app.  It uses machine learning and a variable rewards schedule to gradually help people save money and build good financial habits.
How can we use Artificial Intelligence to give Canadians confidence in their financial future?  This was the question for the Avanade Global Innovation Challenge and Bougie was our answer.   

The financial outlook for many Canadians
is dire
with record debt levels and poor saving habits.  Bougie uses concepts from behavioural economics to
build good habits and grow savings without the pain
of having to make radical changes to your budget.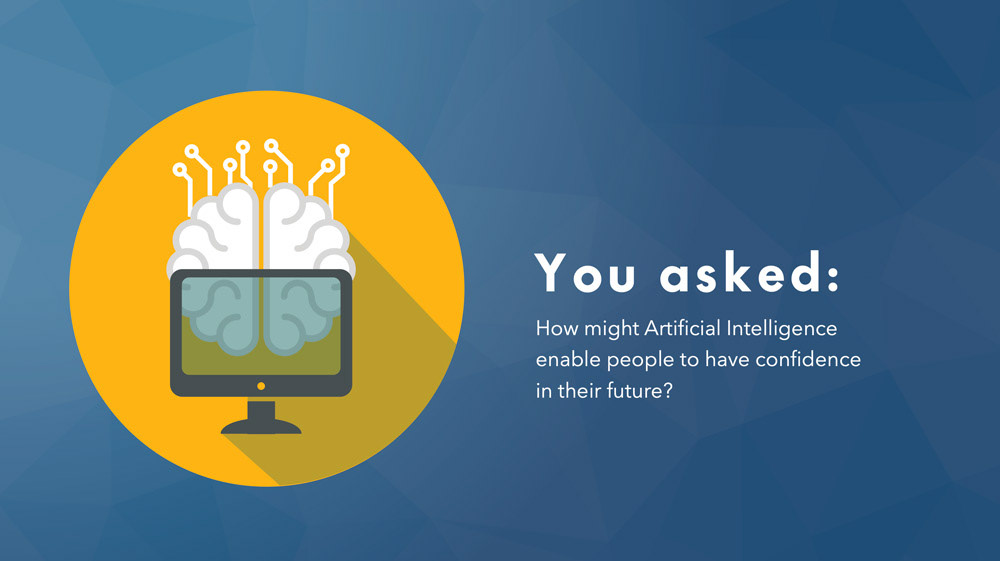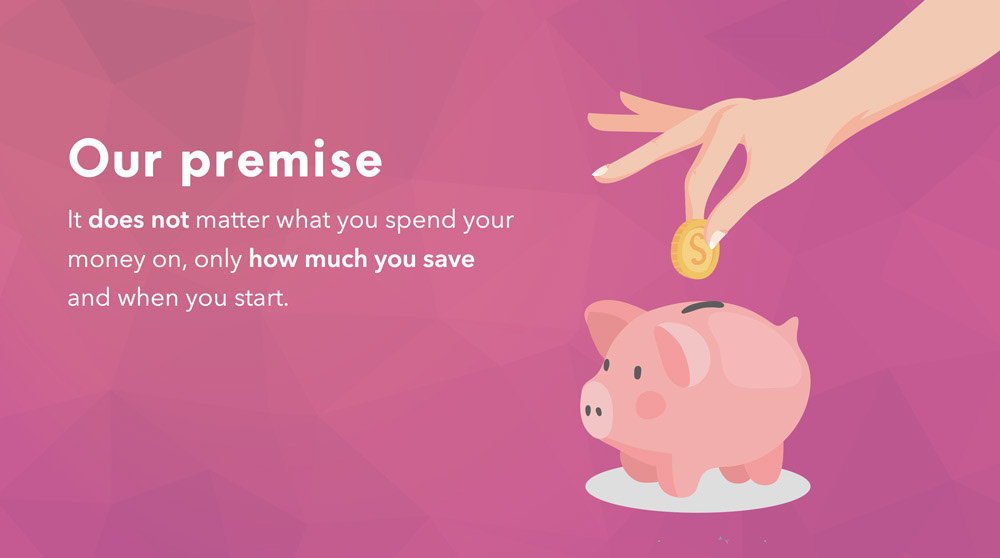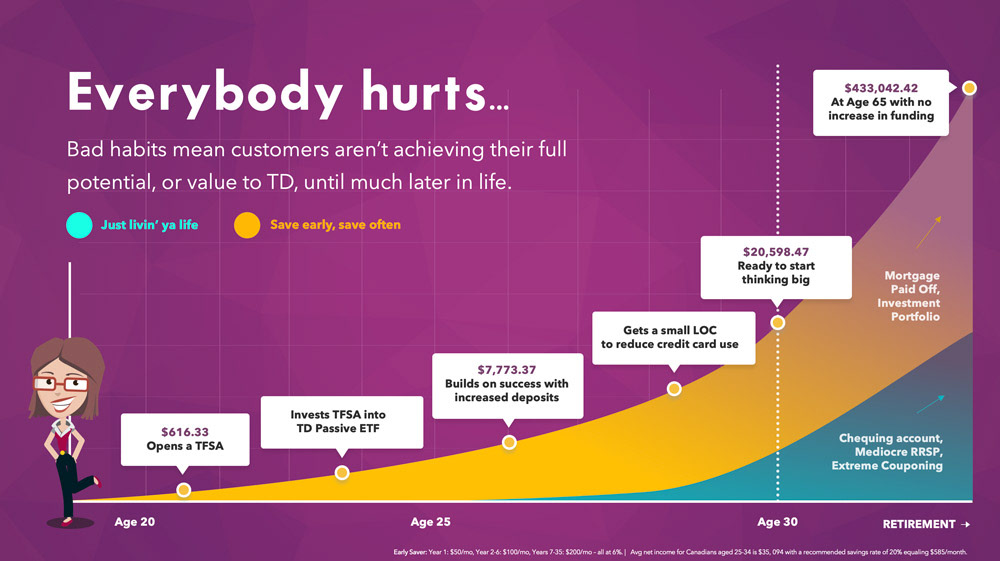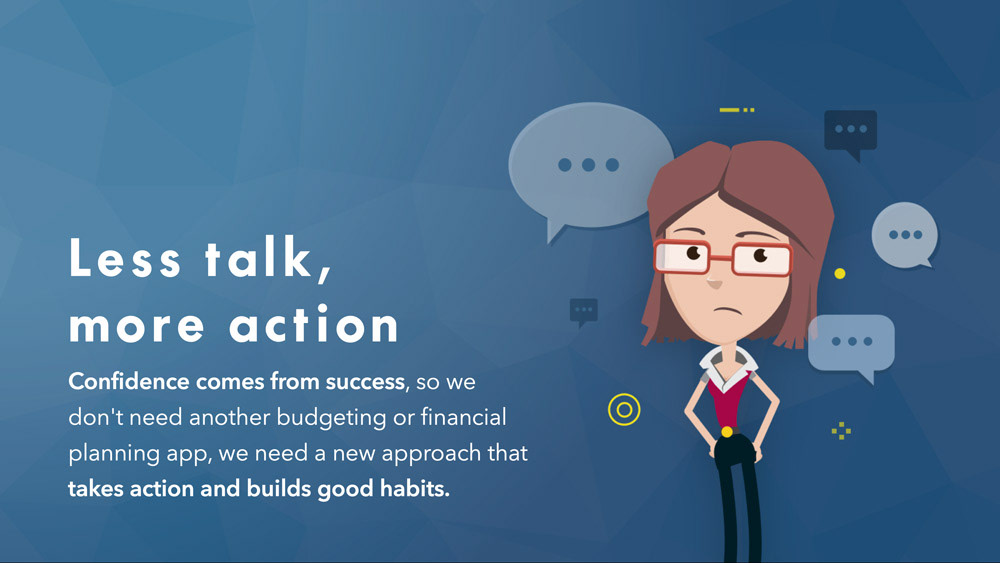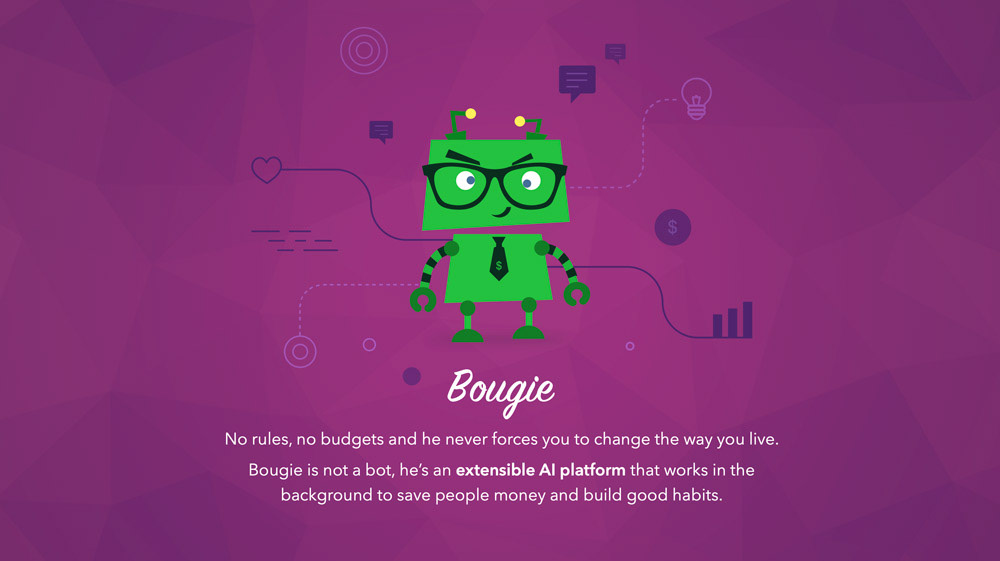 My Contribution:
• Assembled a team of design and technology SMEs
• Facilitated and contributed to concept development and strategy
• Wrote copy and developed tone and attitude for Bougie
• Provided creative direction for the pitch presentation
The Approach:
We did a competitive analysis of apps that aimed to help people save money and found that most were focussed on advice and budgeting.  Our research showed this approach wasn't effective as they required a large time investment by users and most people with bad savings habits weren't unaware of the problem, so advice wasn't the answer.
Bougie took a more active approach by saving small amounts of money from your purchases and left-over discretionary income and stashing it away.  Where Bougie became truly unique was that it gave you a choice about what to do with the saved funds, and used different types of incentives to slowly build good habits over time (e.g. If you invest the saved funds you'll be entered into a draw for $1000.) . Using machine learning, Bougie could classify users into groups based on their responses to different types of rewards and customize the reward type and schedule to gradually move the user to an optimal savings rate.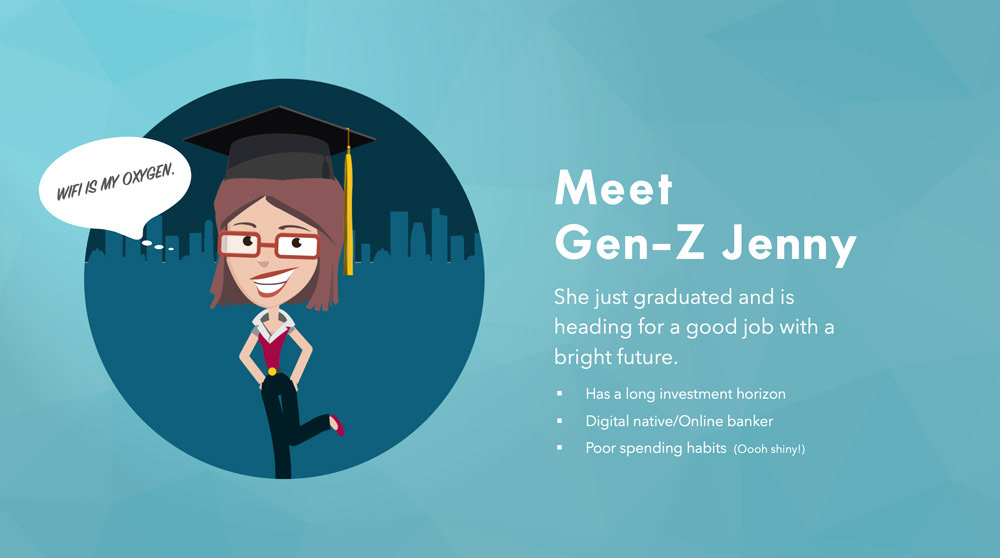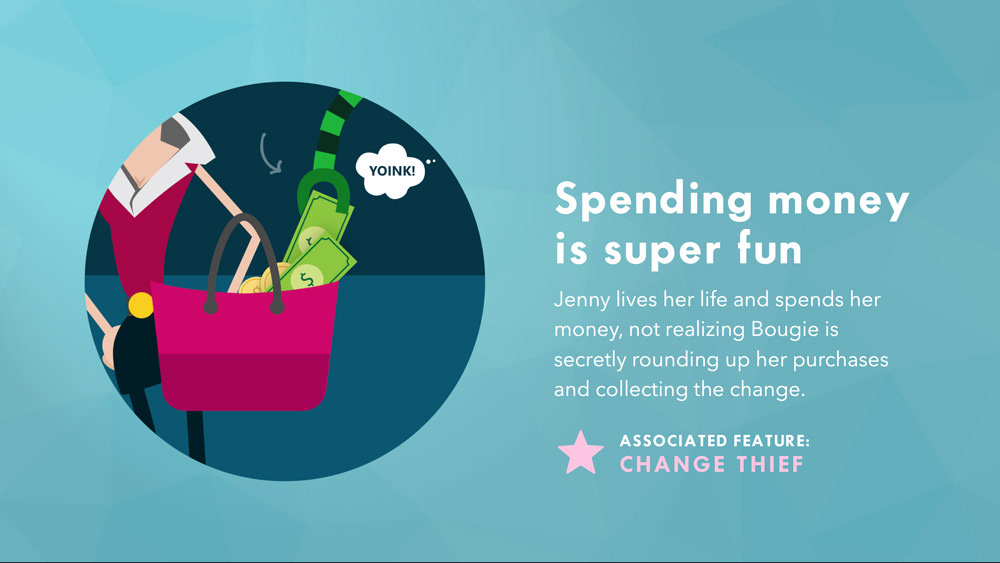 Core Features
Change Thief: 
Tackles the problem of Hyperbolic Discounting by working invisibly in the background. No pain, lotsa gain.
Disappointed Dad:
The dark pattern of Confirshaming is used to help people overcome Loss Aversion and make decisions in their own best interest.  
Operant Cheese:
Uses Reinforcement with a Variable Reward Schedule to strengthen good habits, discourage bad ones and maintain engagement. Like a slot-machine but not evil.
As an extensible AI platform, Bougie could be integrated into different apps, build additional features and communicate with users through whatever channel they preferred.  The features listed above were for an MVP, but we saw many opportunities for Bougie to help catapult the client's customer experience to the next level.  
Outcome
While Bougie didn't win the global challenge, it was selected as a finalist over dozens of other entries from around the globe.  The basic approach is being adopted by other large Canadian financial institutions and even by non-FS organizations like Walmart with
amazing results.