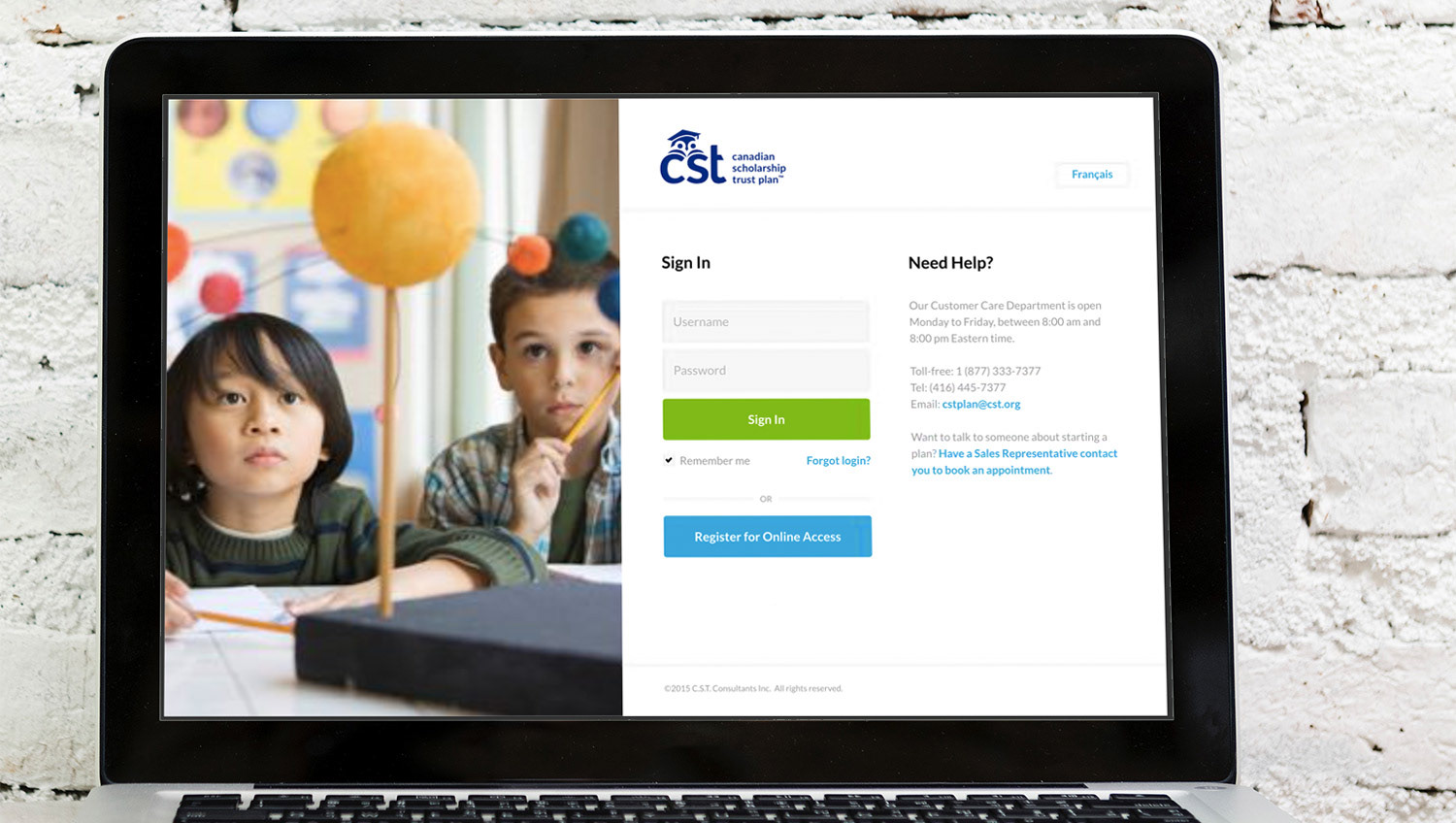 The Challenge
Canadian Scholarship Trust (CST) has been the leader in the RESP market for over twenty years, however their product had stagnated over the years and they contacted us to help them better understand the changes in the market, their customers and competitors, and the opportunities they could exploit.  We then designed and built a new responsive interface for their application to support new features in the years ahead.
My Contribution:
• Research
• Strategic Planning
• Workflows and UX Design
• Design Reviews
• Client Management
The Approach:
The project began before my involvement with our
Foresight Strategists
performing scans of upcoming market trends and opportunities.  We built on this by producing
competitive analyses
and
context labs
run by our staff anthropologists to produce a comprehensive picture of CST's existing and growth customer base. We also dove into the complex regulations governing RESPs in order to keep the site compliant and make sure customers understand all of their obligations, restrictions and benefits.  All of this was then synthesized into a
digital strategy
and five year
roadmap
.  Five years is a long time in digital so the work was broken down into quick-fixes, priority feature builds and potential long-term growth projects.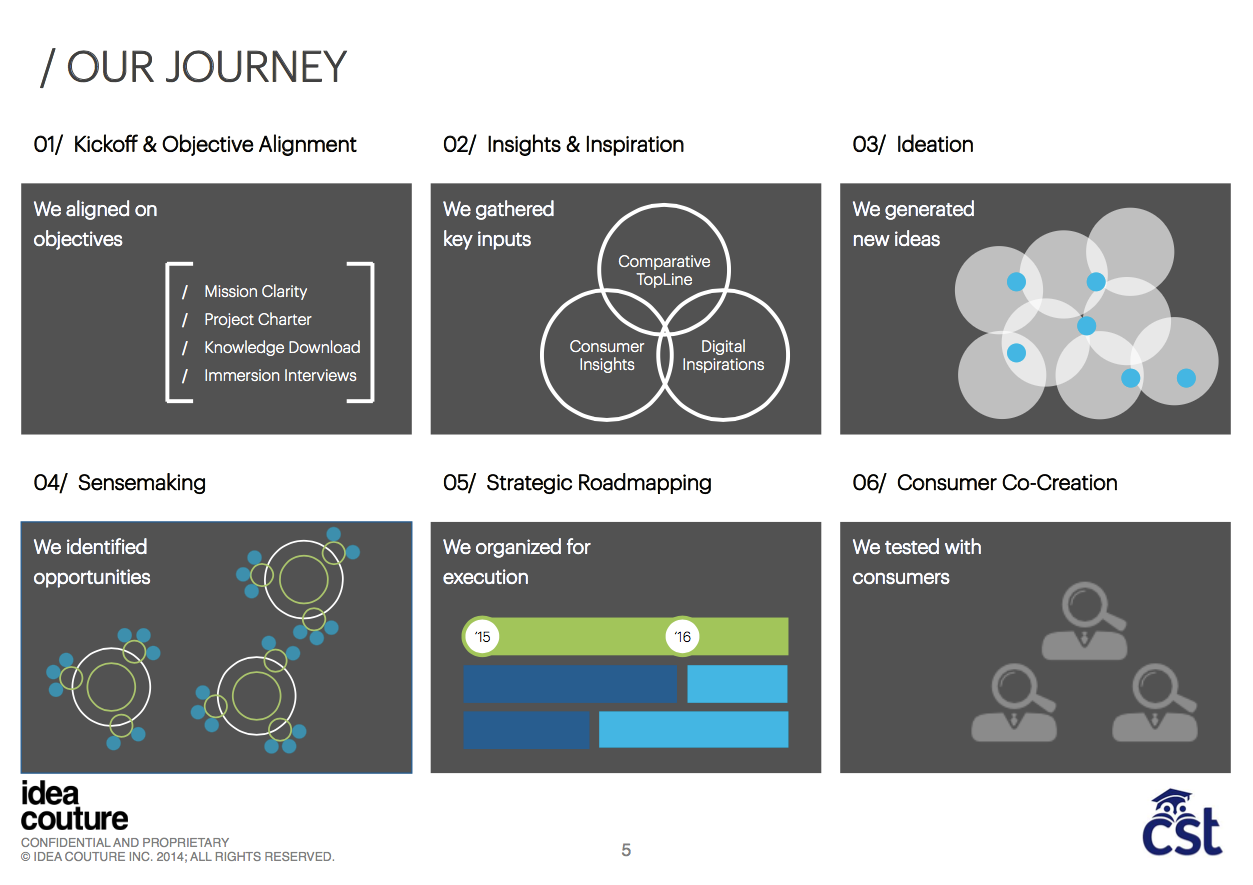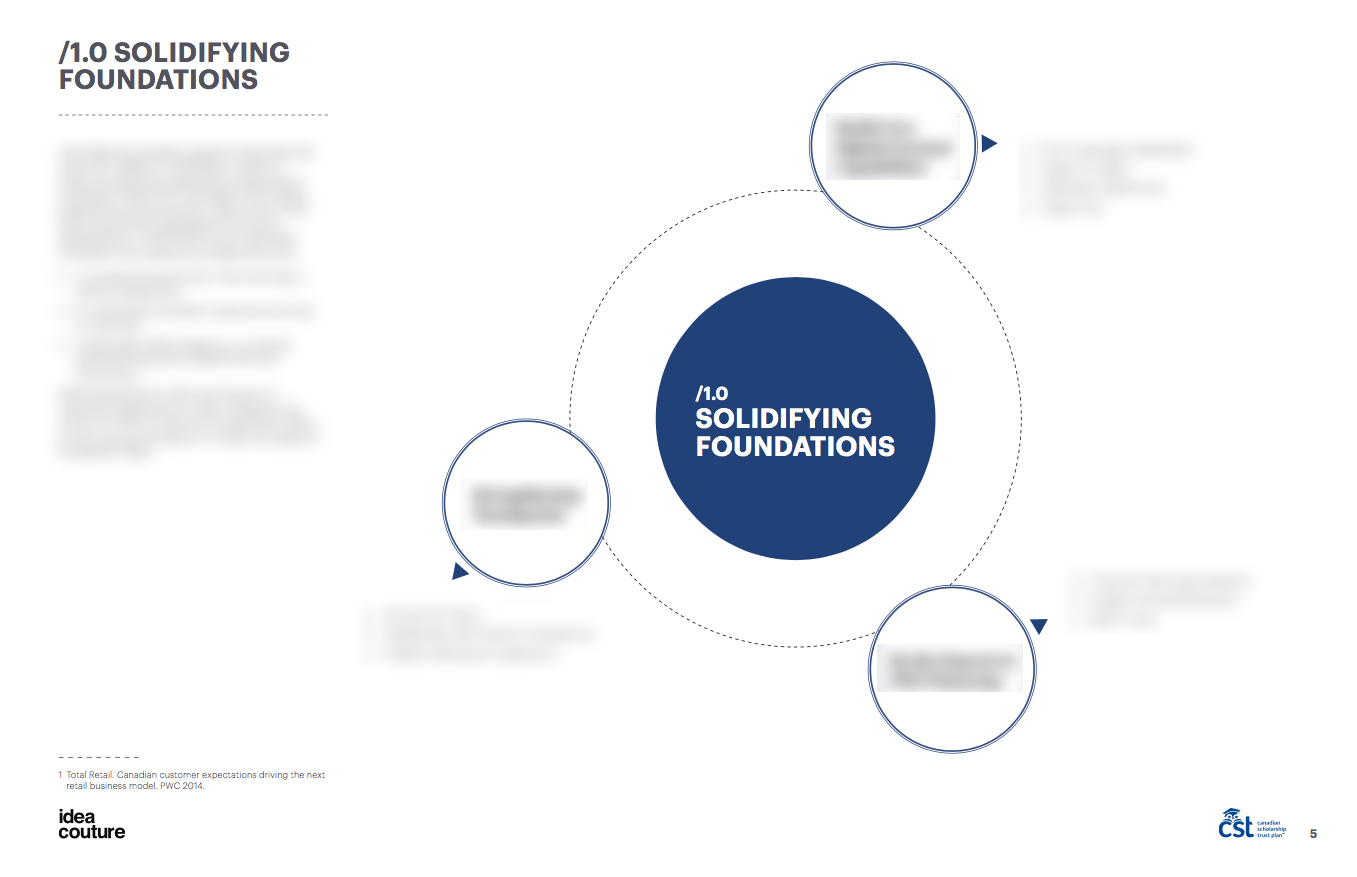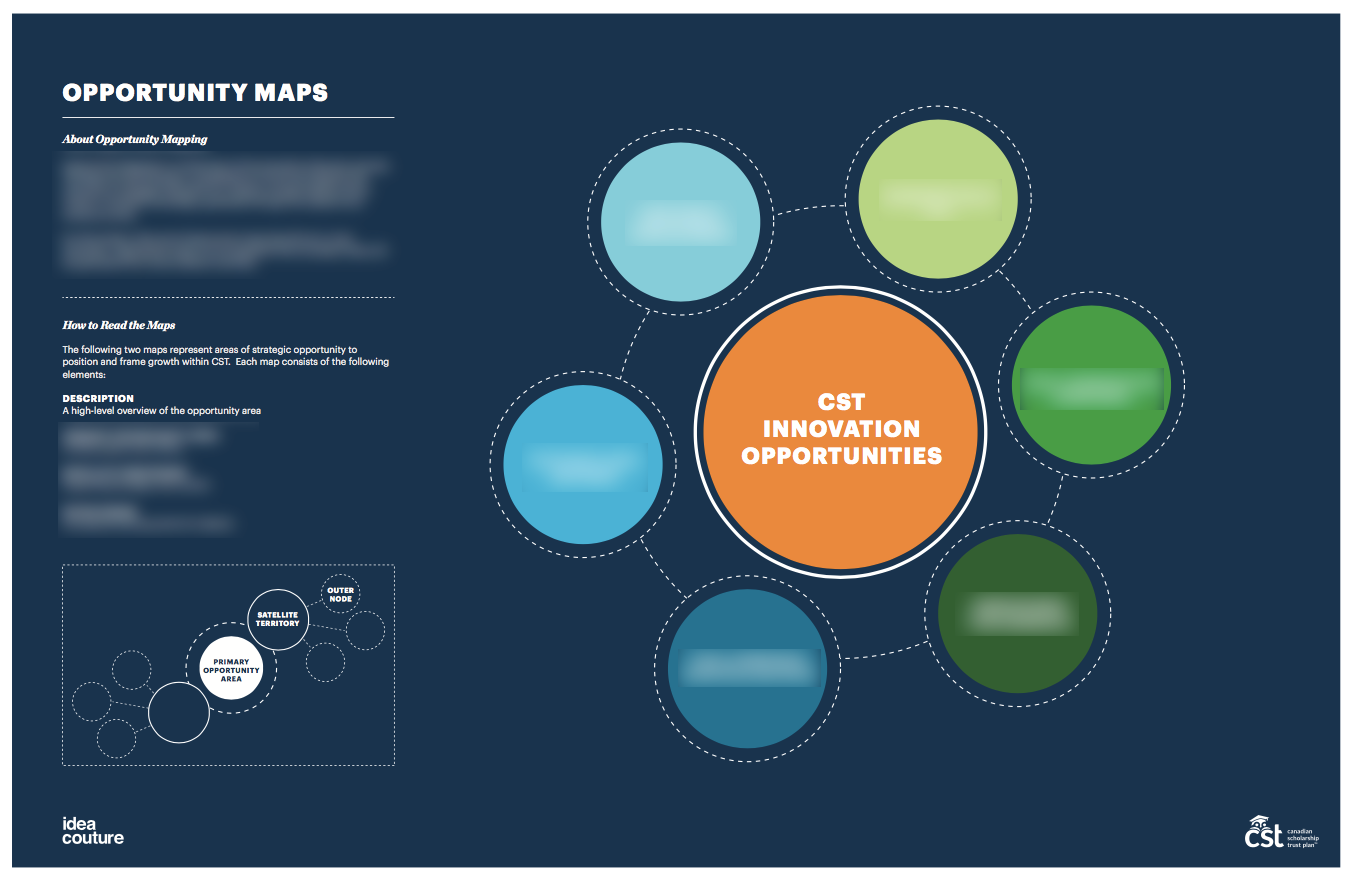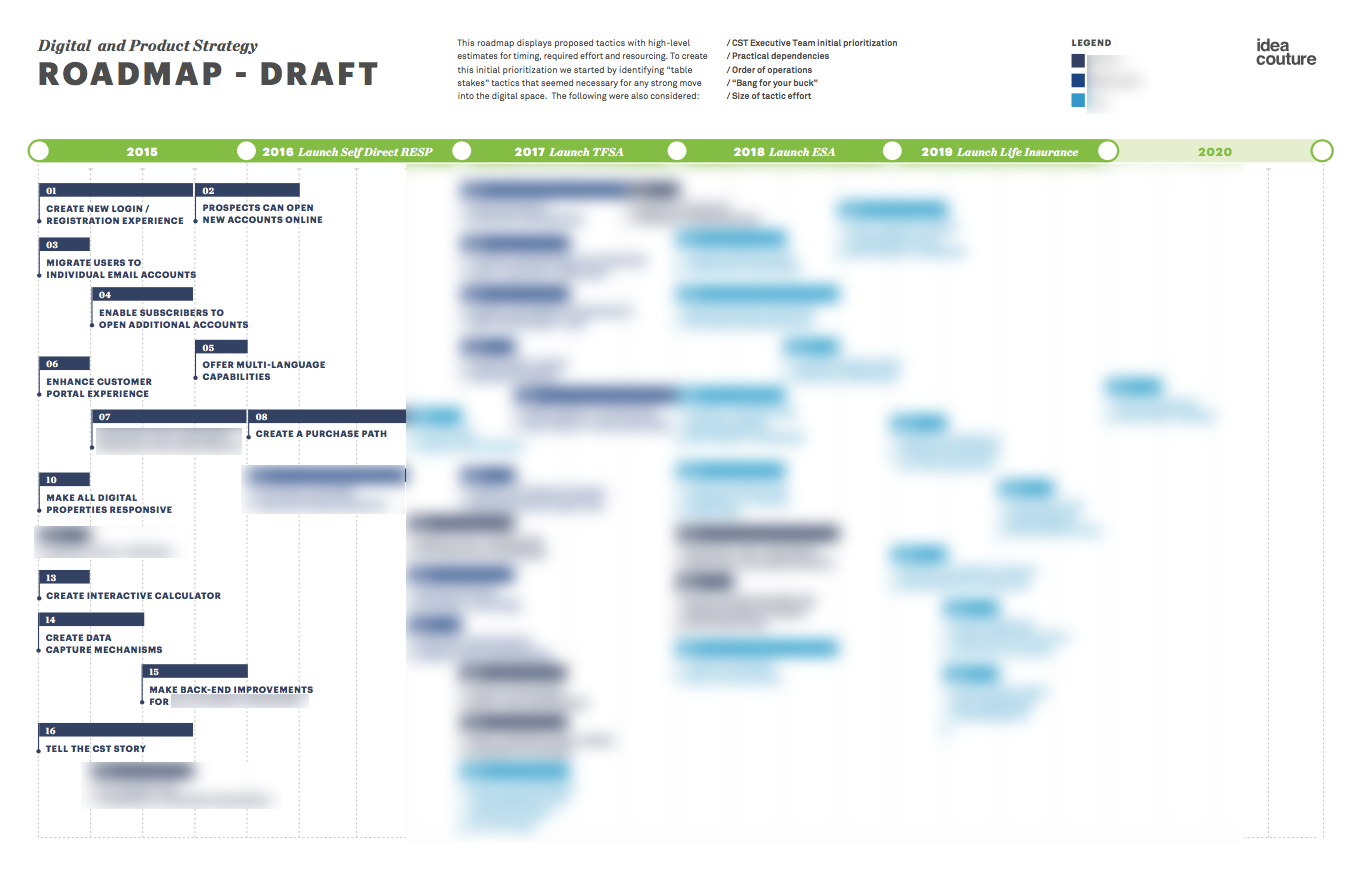 With our strategy and roadmap we began work on implementation.  We had a hybrid approach with our cross-functional team designing and building the interface which was then handed over to the in-house dev team at CST to integrate into their legacy backend.  The process required frequent calls and tight collaboration but worked well in the end.
One of the key innovations was the
contribution calculator
.  This was an interface that allowed parents to see what their contributions today would amount to in the future.  It also showed estimated education costs based on their child's age and whether they wanted to include boarding, so they could get a clear picture of whether or not they would have the funds they needed when their child came of age.